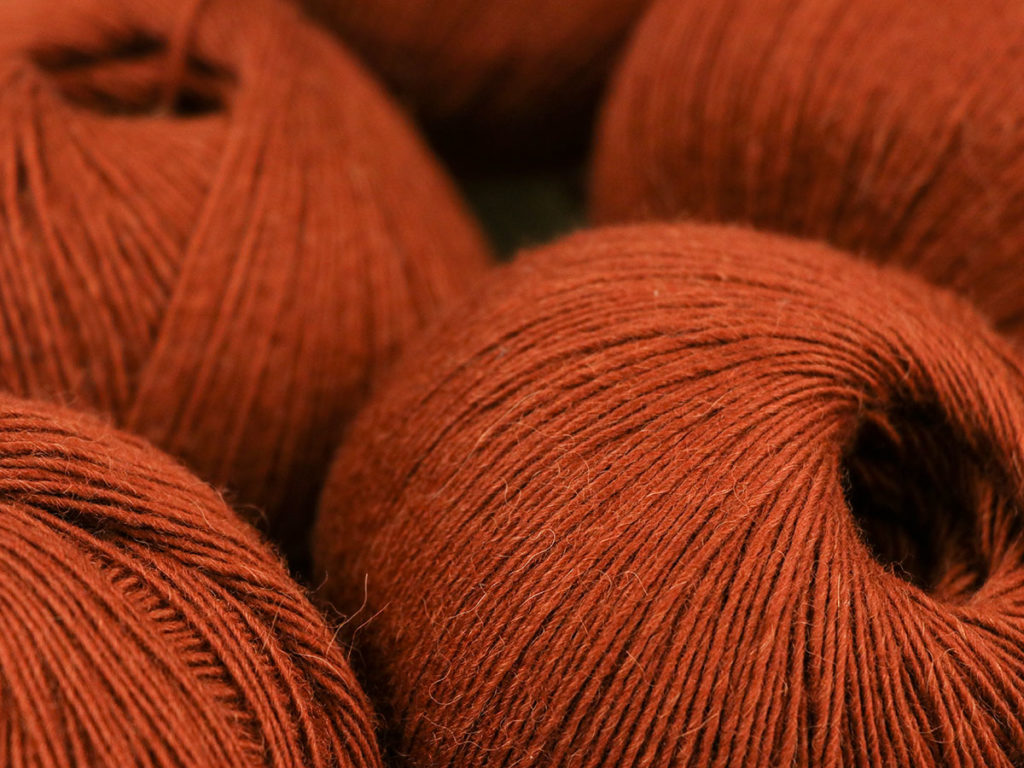 The We Are Knitters team is always working on ways to respond to your concerns and please you when innovating new fibers, colors, and finishes. It is really important to us to listen to your opinions, not only to fulfill your wishes, but also, thanks to you we can ALL continue to advance in the same direction.
And now we will get on with the introduction….
Make room in your stash for the new fiber that will take your breath away, Finita Yarn. Finita Yarn is born from the fusion of two of our softest and most exclusive fibers: 30% Baby Alpaca and 70% Meriwool.
You'll be surprised, not only but it's softness, but by its warmth, even though it is a very fine yarn its thermo-regulating properties help to balance body temperature. Since it is such a fine lace weight yarn we recommend using our size 2.5 (3mm) circular needles to knit it, we can guarantee it will delight your senses! It's perfect to take advantage of its lightness; it's so light weight that it lends a surprising drape to your garments.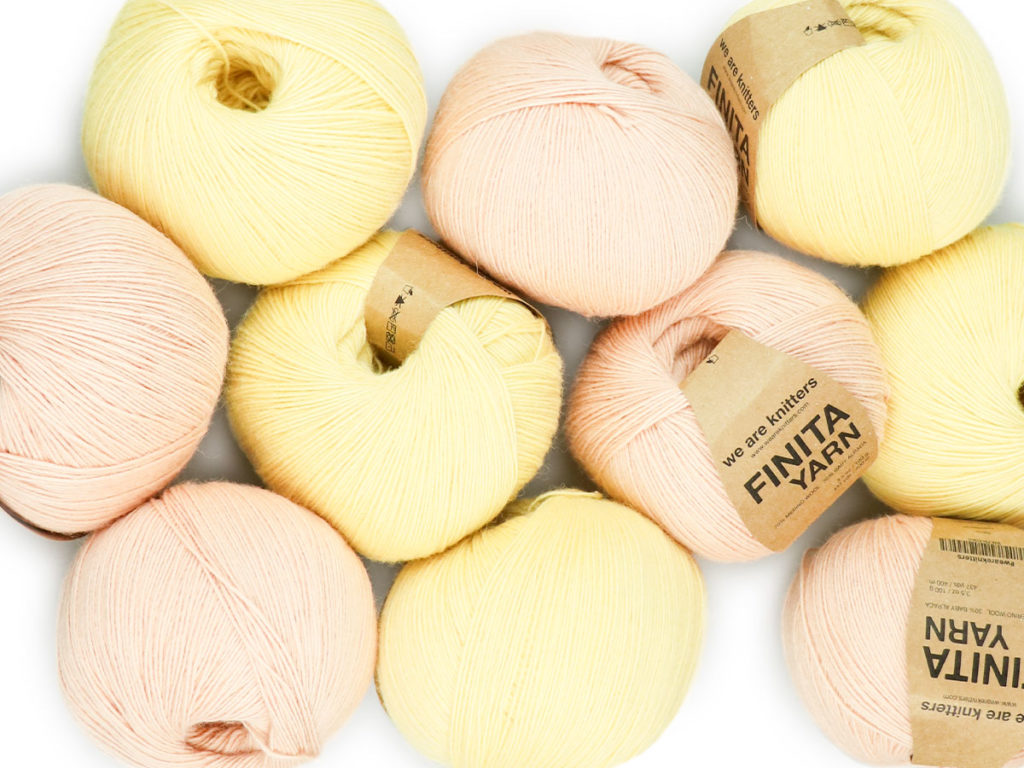 Finita Yarn comes in 100 gram skeins and in 6 popular colors: Natural, Salmon, Cinnamon, Aquamarine, Light yellow, and Forest green. You can purchase them in our packs of 5, 10, and 15 skeins for afternoons of fun, and enjoy savings too.
Don't wait any longer to enjoy this new fiber, made by, and for, knitters.