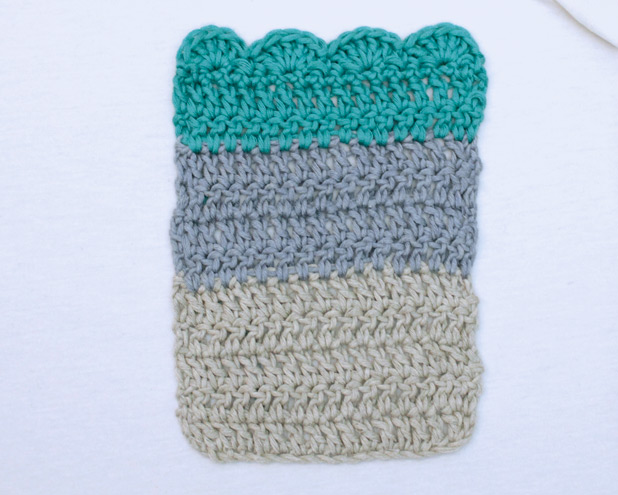 Today we propose an easy way to use up leftover cotton yarn. We bring you an easy pattern to personalize your garments.
We're going to make a pocket in crochet to add to any basic t-shirt that you already have at home. For this project we used a size 8 crochet hook and our Pima cotton left over from other projects.
Start with a foundation chain of 17 chains + 3 extra to count as the first double crochet.
Row 1: work double crochet into each chain starting in the 16th chain from the knot.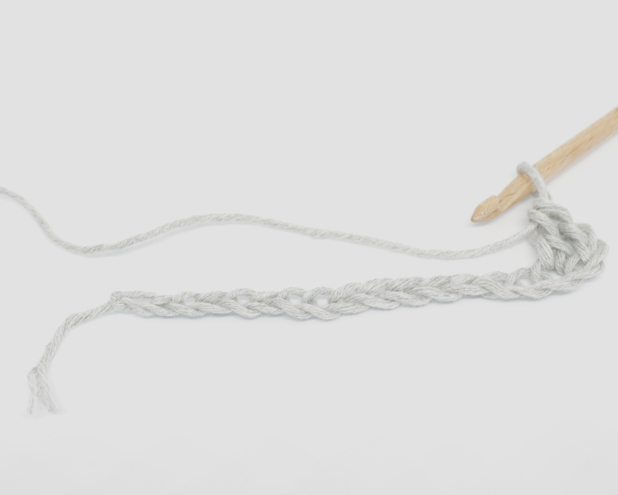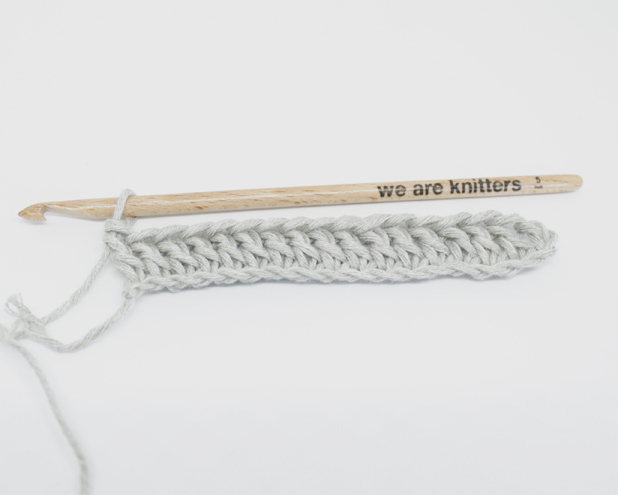 Row 2: turn your work, chain 3, and skip the first stitch, work double crochet into each stitch of the previous row. You should have 17 stitches, counting the 3 stitches of the turning chain.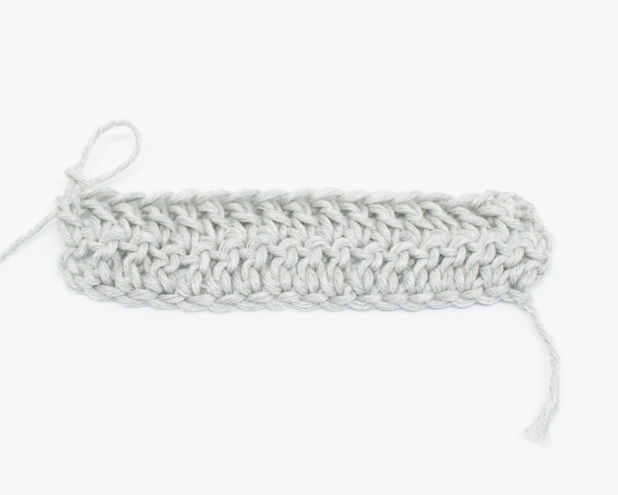 Repeat row 2 until your pocket measure the desired length. You can change colors to use up your left over yarn and make it more fun and colorful.
To finish we crocheted a row in single crochet and added a shell stitch border. You can see how to do this on our blog post "4 ways to add crochet borders".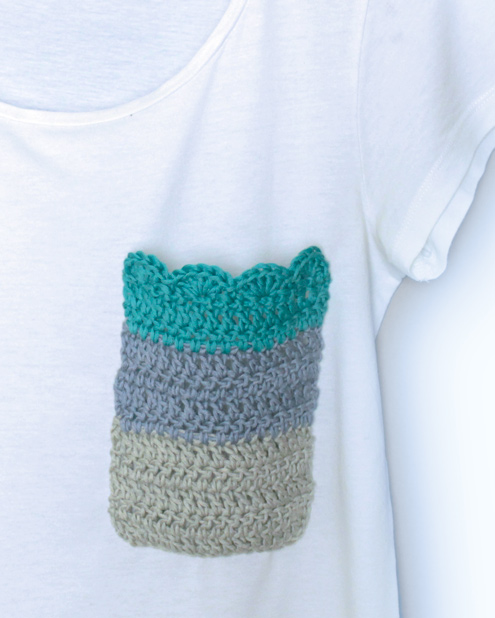 To make the shells, chain 1, and then work a single crochet into the next stitch. *Skip a stitch, work 5 double crochets into the same stitch, skip a stitch, and end with 1 single crochet*. Repeat from * to * until you finish the border.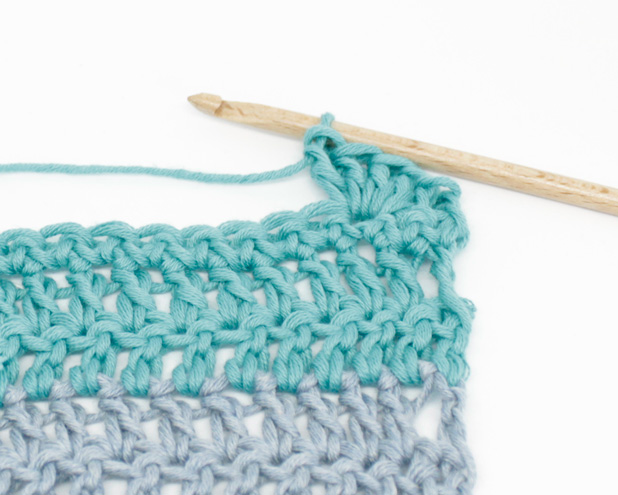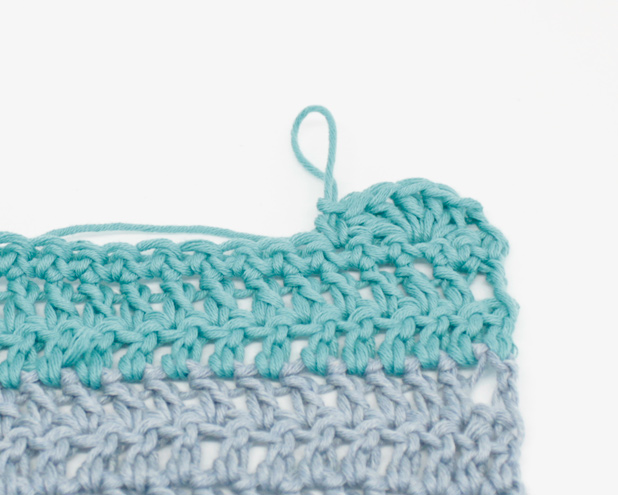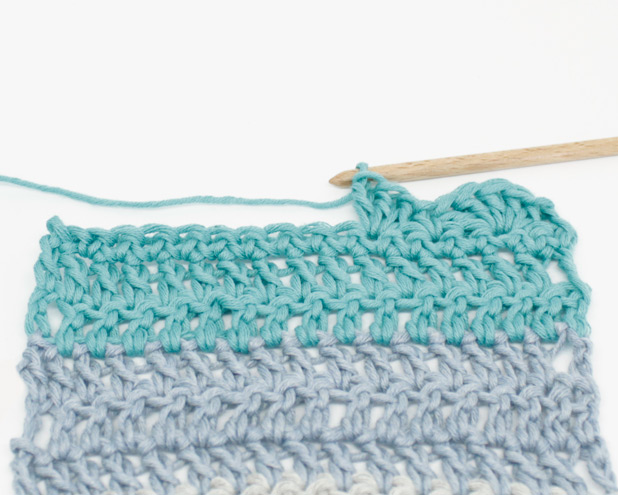 If you are going to add a border I suggest you choose which one you are going to make before starting because it will determine how many stitches you need for your pocket. For this border, for example, you need to have a multiple of 4 stitches + 1.
The last step is to sew the pocket to your t-shirt and then enjoy saying, "I made it myself". Don't forget to share a picture with WAK on our social networks. We can't wait to see those pockets.