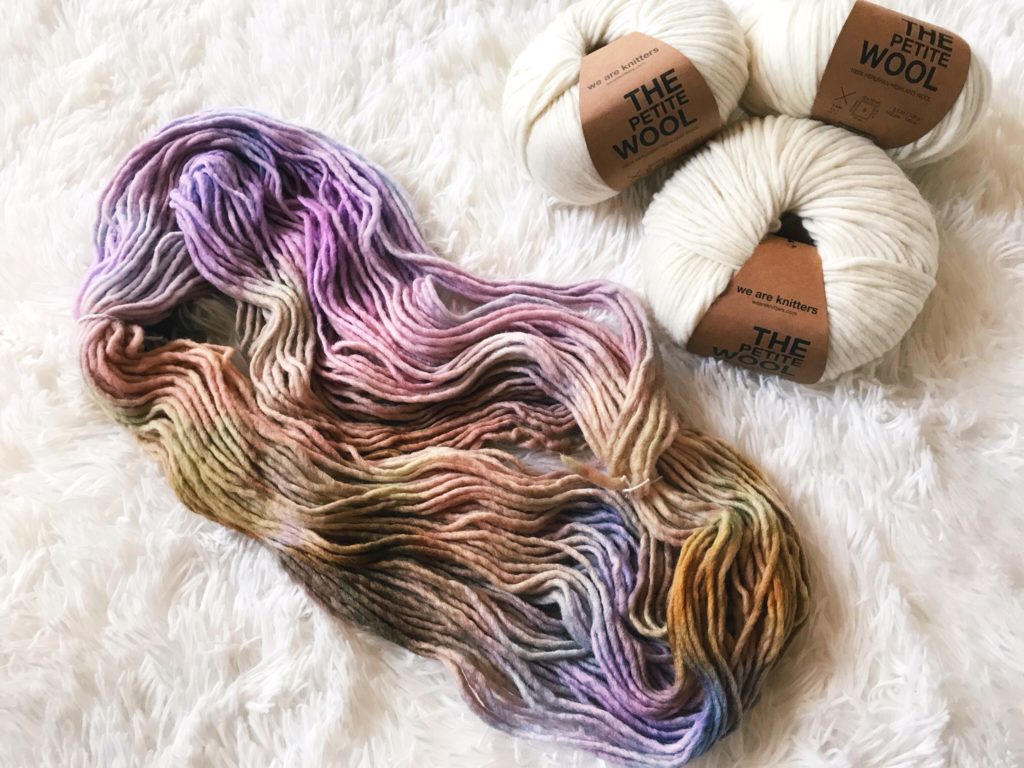 Today we bring you a quick look at how to dye wool with our We Are Knitters 'Born to Dye' kit. With easy to follow directions, this video will show you how to dye variegated yarn from start to finish using only 3 colors of dye. Explore a whole world of colors, let's go try it!
"HOW TO PREPARE THE HANKS TO BE DYED WITH YOUR #BORNTODYE KIT"
1. Prepare the yarn by winding the wool around two chairs about 3 feet apart or with a swift.
Tie the ends once the yarn is wound.
2. Soak the yarn in water for 30 minutes.
3. Now, the fun part! While the yarn is soaking, prepare the dyes. Measure the colors and mix them in warm water. Explore the infinite color possibilities 😉
4. Add the yarn in a pan with enough water to soak the bottom layer. Simmer on low.
5. Add the dye and let the yarn simmer for 15 minutes. Remove the yarn from the tray and let it cool down.
6. Rinse the yarn until the water runs clear and set it out to dry.
And… there you have it! It's really fun to experiment with color, see how they mix and add a personal pop of color to your projects, isn't it? We'd love to see your creations! Be sure to share them on social media using the hashtags #weareknitters and #borntodye.