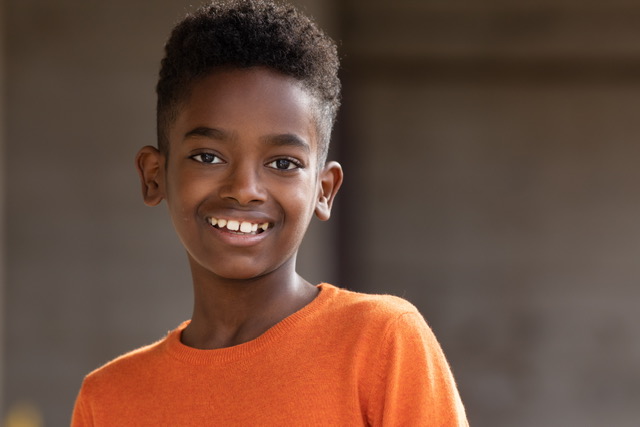 Define yourself in 4 sentences
I am an 11 year old boy who loves to crochet and am the author of "Hello Crochet Friends" and host the video series "Learn to Crochet with Jonah". My priorities are my family and academics and I enjoy teaching others how to crochet. I especially like math and I'm an avid reader. I want to spread the message to all kids (and adults) to do what makes you happy regardless of societal norms.
When, and why did you learn to crochet?
I learned to crochet at age 5 when I found a crochet hook in a bag of crafts my Aunt gave to my mom. I am self taught and used YouTube tutorials to learn. I made my first dishcloth on the day I found that hook (which we still have)! I continued to challenge myself with more complicated designs and have now been crocheting for over ½ my life.
Knit or crochet? Why?
I prefer to crochet. It may be because it's what I first learned and also because it was easier for me to maneuver the small hook. Knitting needles were harder to hold in my small hands. A few years ago, a professional knitter taught me how to knit. I caught on quickly and really had fun with the new technique. I tend to more often reach for the crochet hook however
because I'm very fast at it and it's what I'm most comfortable with.
Where do you live?
I live in LaCrosse, Wisconsin right off the Mississippi River. It's beautiful in LaCrosse but it gets very, very cold here in the winter. I tend to crochet up to 5 hours a day during the long, dark, cold winter days. Crocheting makes winter nice and cozy.
COLLECTION
What was your inspiration to create this beanie?
I love to make fall/winter accessories such as hats and scarves. I designed this beanie because I like the striped look and it's easy to change colors to your own liking or even change them out to support your favorite sports team. The design is easy to make but also uses multiple stitches and has a fun texture.
Did you like We Are Knitters' yarn? Why?
I love WeAreKnitters yarn. I prefer chunky yarns for the most part and their chunky yarn is soft and beautiful
and glides easily through my hook. I really like the variety of rich colors. In the summer I like to make apparel for my mom and their cotton yarn is superb.
WE ARE KNITTERS
What's your favourite thing about We Are Knitters?
I enjoy their modern pattern designs. Their website is beautiful and I often visit it for inspiration. Their yarn is high quality and they are environmentally friendly. They are kind and supportive of my work as I develop as a fiber artist.
Why did you decide to collaborate with us?
It seemed a natural fit to collaborate with WeAreKnitters. We share the same value of "giving back" to our communities. I really appreciate their willingness to work with me to support my favorite charity "Roots Ethiopia". I was born in Ethiopia and adopted when I was just a baby. It's important to me to
"give back" to the village where I was born. With the money I have raised so far, Roots Ethiopia is currently building a library and a science lab for kids who may have never read a book and have never looked through a microscope. All kids should have an opportunity to become educated and the collaboration with WeAreKnitters will help even more kids achieve that dream.